Blogs
All about beautiful living
Gems City, the Leader in Offering Affordable Living in South Kolkata
11 September, 2020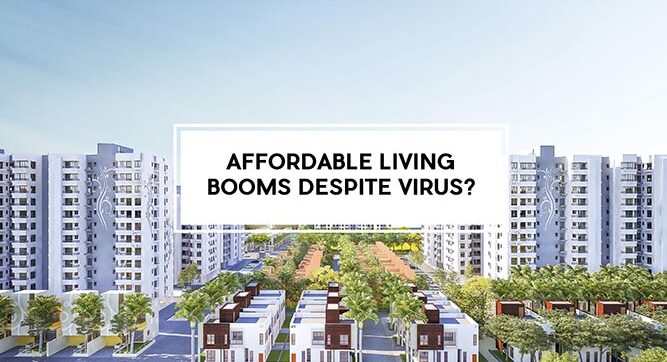 The pandemic of Coronavirus has posed a challenge on several resources, especially on the property market. As this situation has entailed a financial crisis amongst us, affordable living has become more of a necessity than just a desire.
Because of South Kolkata's strong influence of offering an affordable residence, there is not much massive reduction in the property purchase market in Kolkata. Even during the lockdown, many people were found to have booked properties in Kolkata, showing unexpected insights.
Based on the market survey over the past few months, South Kolkata has become the leading zone of preferable residence among property buyers. This analysis also dominates the fact that the majority of the home buyers choose the Joka and Thakurpukur area (43%) followed by Southern Bypass which is 15%. Area-wise, these spots have constituted a huge number of enquiries from homebuyers.
The Dominating Property Market in South Kolkata
As already discussed, South Kolkata leads as the most preferred location for home buyers. There is minimal demand for 1BHK flats (5%) compared to 2BHK (47%) and 3BHK flats (46%) in Kolkata. Homes in the price range of Rs 11-20 lakh are most on-demand, constituting around 75% compared to flats pricing from Rs 51-70 lakh where only 8% of the overall demand subsides. A lot of home buyers prefer an area of 900-1000 sq. ft. (29%). However, with a sq. ft area ranging from 1200-1500 has also secured a sizable demand.
Predominantly, Joka and Thakurpukur and Southern Bypass have become the feasible hotspots of affordable homes in Kolkata. Even in the budget range of 31-50 lakh, the Joka and Thakurpukur area has been chosen as the dominant residential location owing to their connectivity and geographical features. The area is well connected to the most vital metro stations and other key locations in South Kolkata. The expansion in the values of properties in Kolkata in terms of price is because of these premium areas in South Kolkata.
Gems City, the Most Preferred Affordable Living Option in South Kolkata
The location of Gems City has made it the most desirable residential project in South Kolkata. It has acquired more than half the market share in the Joka, Thakurpukur area. Over 1010 properties including 610 flats and 400 bungalows have been sold roughly in the past two years after its launch. This is because the majority of the homebuyers have chosen this spot as their residence other than any other residential project in Kolkata.
With exquisite planning, Gems City houses all sorts of 1BHK, 2BHK, 3BHK apartments along with stand-alone bungalows that too under a pocket-friendly budget. It provides all necessary requirements and basic community amenities needed for utmost survival. Its 24-hour secured community structure under CCTV surveillance safeguards its residents from any threat that might be posed by an unknown stranger with pandemic risks. Added to this, its premier location has made possible the necessary connectivity to the nearby hospitals, markets and metro stations.
The Gems City residents can easily avail their daily groceries from the in-house departmental store. Apart from this, there are facilities of on-call doctors, plumbers, electricians and so on. The property buyers always seek residence that can satisfy their basic needs and comes within their budget. Gems City has made that desire come true. This clearly highlights the percentage of flats being sold every year on a wide basis in Gems City.
From Garia to Rajpur via Joka and Thakurpukur to Barasat and New Alipore, the area-wise demand for buying a residential property is magnanimously highlighted on the Joka and Thakurpukur area amounting to 42.75%. It is always said that area and budget always go hand-in-hand. However, Gems City has proven it wrong as homebuyers can now find the most affordable spacious apartments with 24×7 amenities under an affordable budget in Kolkata.
You Might Like...
20 September, 2023

Are you dreaming of a life filled with modern amenities, surrounded...more

30 August, 2023

Kolkata, the City of Joy, is known for its rich cultural heritagemore