Blogs
All about beautiful living
Dependable emergency services at Gems City
17 December, 2019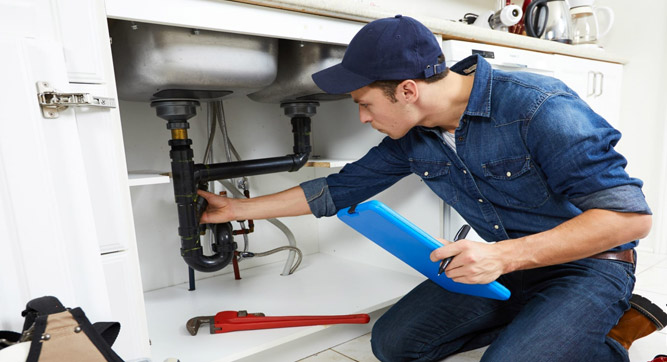 As a home buyer, you are concerned about responsiveness and readiness of your new locality in emergency situations. These facilities are much needed when it comes to managing a household; therefore, apart from all the desired lifestyle amenities, it is vital to have practical and fundamental on-call services for all community living projects.
In ordinary residential living, we face usual challenges like dripping taps, defective wiring, a lack of security and problems with ambulance access. In an emergency situation, you want to have all these in place. For this reason, Gems City offers responsive emergency on-call services within the premises that ease your daily living. Let's have a glance at the fundamental on-call services you can avail while at Gems City, Joka.
– Plumbing services
– Electrical services
– Carpentry services
– On-call dietician / doctor
– Emergency ambulance services
On-call plumbers
Plumbers make sure that we get the most important essence of life – water, regularly. There are endless challenges faced in daily livelihood due to sub-standard plumbing service in the locality.
Thus, having a plumber always ready at your service is the most vital requirement that every resident seeks for. Now, suffering from dripping taps, leakages in pipelines or low water pressure can be sorted quickly in Gems City Kolkata.
On-call electrician
There is yet another professional on-call service that we require quite often for any issues regarding the electronic setup of our house – on-call electrician. Whether you need to install a new appliance or need to repair an old one, there are expert electricians available to fix your issues at Gems City. These electricians make sure that you get the top-notch electrical services as per requirement.
On-call carpenter

Apart from plumbers and electricians, there are professional carpenters to meet all your carpentry needs within the campus of Gems City. With the city evolving so fast, it is very hard to get a skilled carpenter on time in Kolkata as most of them are unavailable due to heavy workload. However, in Gems City, a professional carpenter is always just a call away from you.
Pest-control services

We all know how harmful insects can get when it comes to spreading germs and eventually, causing severe disease. Therefore, it is always necessary to keep the place we live in, clean. For your healthy living, Gems City is well maintained to get rid of pests and harmful bugs. Not just that, you have access to the pest control facility in-house for your personal space as well. There are skilled pest-control experts available at your service within the campus itself.
On-call security

The security in Gems City is of prime importance to us. Not only just the 24/7 CCTV surveillance ensures the safety and security of your family, but also there are security guards to ensure security in the entire campus. This makes Gems City one of the most secured places in Kolkata to live with your family.
On-call doctor / dietician
When it comes to health problems, on-call health services are of great importance. Gems City has brought the health and affordability factors to come together for your convenience. There are doctors always prepared for any emergency condition in Gems City. This makes it easier to live for families with elder members or a pregnant lady. Not only that, you and your family will always have access to a professional dietician to ensure healthy living.
Emergency ambulance service
The most on-demand emergency health service no matter where you live is how quick an ambulance can reach you. For this reason, Gems City has exclusive ambulance facility for its residents which is just around the corner from your home, 24/7.
Wrap up
Gems City is not only an epitome of affordable living residential project but also a safe and comfortable living. It is the most popular residential project in Joka that offers attractive amenities along with all the necessary on-call services. Thus, if you are seeking a place to live in with your family in South Kolkata in the budget, Gems City is just the perfect option for you.
You Might Like...
20 September, 2023

Are you dreaming of a life filled with modern amenities, surrounded...more

30 August, 2023

Kolkata, the City of Joy, is known for its rich cultural heritagemore