Blogs
All about beautiful living
Usage Drones in Construction: An Emerging Trend in the Real Estates Industry Focus
26 December, 2021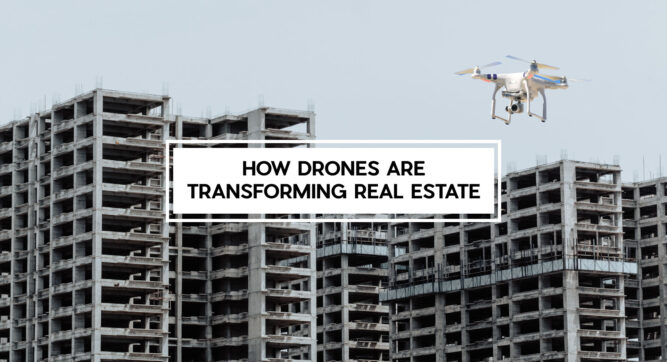 Usage of drones has become the next big trend in the construction industry. Now, capturing unique aerial footage or flying around the city has become easier and has transformed a new phase of revolution in the real estate industry.
Drones have evolved to be a highly viable technical tool that can not only accelerate growth rate but also be quite useful in data collecting abilities and aerial vantage points.
In construction companies, drones can provide live photos and videos about the project information. These real-time updates can track the progress of a project and evolve its growth with a futuristic approach.
Let us have a glance at how drones are used in construction these days:
Security surveillance
Loss of a part of essential equipment can be dangerous and such a disaster can prove to be devastating for construction companies. Drones can easily overcome these problems by quickly looking out whether the equipment is in a safe place or not. Entry of unauthorized individuals can be checked through the surveillance camera roaming around the spot and can offer long-term benefits.
Topographical mapping and land survey
Topographic maps can execute a wide scale of large and complex projects. However, riding on these benefits over a huge quantity of land can prove expensive. Thus, drones can exponentially decrease the time to see a site's topography. It not only stays on the project's schedule but also provides an accuracy level before the project initiation. Its high-resolution images can be converted into 3D models to have an idea during the pre-construction discussion.
Personal safety
An organization is ranked by its facility of employee safety. Drones can help to provide this safety at steady heights and through all hazardous conditions thus, preventing the risks that occurred at the construction. By use of drone video cameras, workers can remain safe at the construction site such that none of them can also conspire or tamper with essential equipment.
Remote monitoring and progress reports
One of the essential features of drones in the construction industry is the monitoring of remote progress reports. It can give astonishing aerial views making clients aware of the project's progress, especially when the clients cannot meet face-to-face.
This strengthens the team's internal collaboration. Any kind of designer, engineer, manager or worker can access any part of the construction through a drone and develop essential documents based on it.
Equipment tracking and automating
A project manager often gets tired while handling equipment and it gets even more difficult when they get misplaced. In such a situation, drones can accurately track the equipment or its tools and if required can terminate it to prevent accidental charges. The recording facility of drones can access the remote problems to prevent any means of tampering through visual representation.
Structure inspection and photography
Photos and videos of a new project need accurate inspection which is only possible through drones being very much instrumental there. Their miniature size and maneuverability uniquely access the details of a construction project from the ground to the highest viewpoint. These aerial images help in accurate monitoring of materials, quality, workers' flow and their working potential. Drones can also inspect bulky scaffolding and heavy machinery.
You Might Like...
21 March, 2023

When it comes to buying your first home, you can never be too well prepared.more

24 February, 2023

Recovery of construction activity post Covid 19 is ensuring that the real...more