Blogs
All about beautiful living
First Time Home Buyer Tips #2 – Gems City Joka
26 March, 2023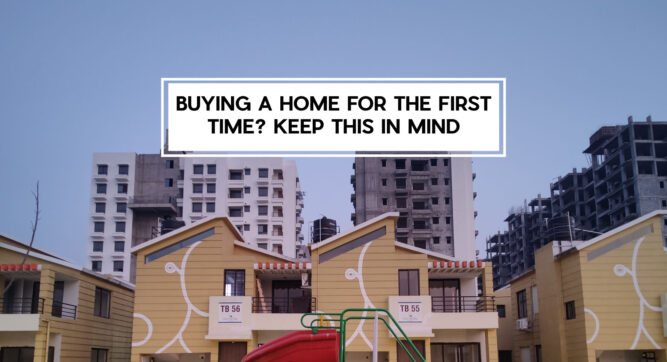 This is the second part of the blog to assist first time home buyers ask the right questions so that they end up making the right choice.
Here are some of the other remaining questions, apart from the previous ones that you might already have been advised about.
What about everyday conveniences?
Depending on your preference, you may want an apartment with a market nearby, apart from convenience stores within the gated complex. Gems City has both: A local market like Rasapunja Bazar and a leading omni-channel lifestyle retail chain like Reliance Trends exist side by side! Is an outlet of your favourite bank close by? In the case of Gems City, for instance, banks and ATMs of majors like SBI, HDFC, Axis Bank, Bank of Baroda, Union Bank are all around… Indeed, Gems City is well connected to entertainment hubs and business centres too.
Who is the promoter?
It is important to take into consideration the reputation and track record of the promoter/builder of the property in which you plan to purchase your house. Find out if the builder has the reputation of completing projects within the stipulated time, quality of construction and delivering what has been promised, like Gems Group, the promoters of Gems City.
Gems Group is extremely familiar with Joka and has invested heavily in its future development. It will be developing new projects such as a new hospital, shopping mall, college, senior living, residential plots, agro & dairy factory.
Will the property appreciate?
The price you have to pay for purchase should be well worth the quality of life for you and your family. Most importantly, in the years to come, will the value of the property appreciate? The answer to this can be found in the fact that Joka as a pin code is on a development high. Over 20,000 homes are slated to be built by various developers within 2030. A conservative calculation has estimated that 100-125% appreciation will take place in property value by 2030 in Joka. So, if you're investing in a home in Gems City, for instance, you can rest assured that it will be a growing value proposition.
How to access funds?
While you may have accrued some part of the funds, you may need to consider taking a home loan to bridge the gap. Consider taking a home loan from a reputed bank, which offers timely sanctions and disbursals, long tenure home loans, levies reasonable charges and so on. A home loan not only helps you fund your dream home, you also get tax benefits on Interest payments and Principal repayments. Gems City is approved by a number of leading banks.
Purchasing your first home needs a lot of answers. Make sure you tick the right checkboxes to avoid confusion that first-time home buyers face. Or, you could just come over and talk to us at Gems City Joka for a lifetime of beautiful living!
You Might Like...
20 September, 2023

Are you dreaming of a life filled with modern amenities, surrounded...more

30 August, 2023

Kolkata, the City of Joy, is known for its rich cultural heritagemore