Blogs
All about beautiful living
You're not alone taking a home loan – Gems City Joka throws more light
24 April, 2023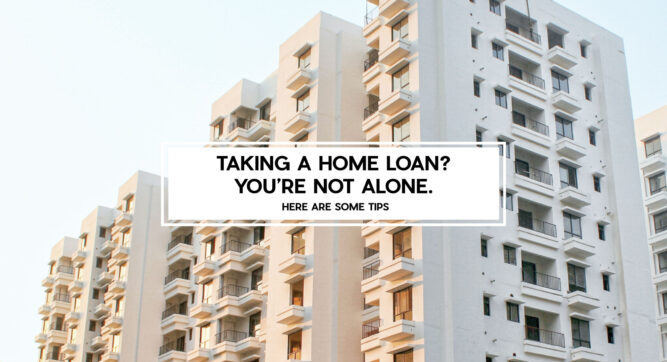 In an earlier Gems City Joka blog we had discussed how to choose your home loan tenure wisely: maintaining a balance between tenure and EMI so that you are not unduly burdened given your repayment capacity.
There are other details you need to know too before availing a loan. In this blog, we will throw light on types of home loans, average loan processing time, documents that are mandatory, income tax benefits and so on.
This in no way suggests that this article is a substitute for the sage advice of a specialist who can handhold you through different loan packages to select a plan with features that match your individual constraints. Fortunately for you Gems City Joka is approved as a project by a number of leading banks.
What are the different types of home loans?
Under the category of 'home loans' banks offer an array of loans not only to buy a home, but also for other home-related purposes as well. Depending on the bank or housing finance company, the brand names are different, but the categories generally fall under the following purposes:
-Land purchasing loan
-Home purchasing loan
-Home improvement loan
-Home construction loan
-Balance transfer loan
-Home conversion loan
-NRI housing loan
-Bridge loans
-Stamp duty loan
What is loan processing time?
Under the circumstances, it is advisable to get clarity on this from your lender or consultant; because individual banks and housing finance institutions have their own loan processing durations. It also depends on the profile of the borrower. Generally, it takes 7-10 days for a bank to process the loan, provided all the documents are complete and free from any confusion. In some cases, banks might have to make a personal visit to the borrower's site which may take a little longer. Since Gems City Joka is approved as a project by a number of leading banks you can approach any one of them to avoid site inspection and so on.
What are the documents required?
An application for home loan requires certain collateral securities, which your loan advisor will explain. Usually, primary security asked by the banks is the proof of the property to be financed. Most of the banks prefer Title Deed, which includes the title of the property. The deed should be free from any litigation or legal conflicts and ought to be technically approved.
Can you avail of income tax benefits?
As per the Income Tax Act, a home loan borrower can avail income tax benefits on both, the principal and the interest components of the loan, in the form of deductions.
According to Section 24 of Income Tax Act, "…a buyer of under-constructed property can avail a tax benefit as a deduction on the amount of interest paid on the property during the construction process. Similarly, if a buyer avails a loan on a second home, he can mitigate the loss towards second home against other heads of income up to Rs 2 lakh under Section 71 of the Act."
Can you add income of family members?
Ask your lender or consultant that if your income is not enough for the quantum of loan you want whether you can add the income of others family members. Most banks and some home finance institutions allow income of spouse, parents and son to be added to one's income provided the individual members comply with the age standards set by them.
Does the home loan cover statutory expenses?
Statutory expenses include stamp duty, registration and miscellaneous charges such as a legal fee. Usually, banks do not cover such expenses; however, they can consider funding these expenses in certain cases. Before finalising a home deal, ask the expert about the inclusion of statutory expenses in the home loan.
Gems City Joka is an upcoming residential gated township in Kolkata approved by a number of leading banks. We are always there to provide assistance on availing expertise regarding home loans. Reach out…we are there.
You Might Like...
20 September, 2023

Are you dreaming of a life filled with modern amenities, surrounded...more

30 August, 2023

Kolkata, the City of Joy, is known for its rich cultural heritagemore