Blogs
All about beautiful living
Do you need a real estate agent while buying a home?
27 May, 2023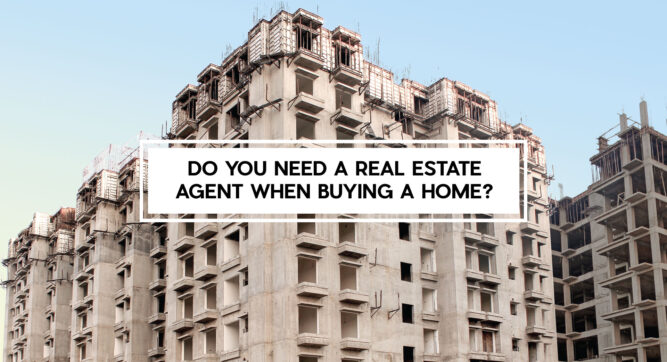 "You can certainly buy a house without a real estate agent, "declared Somnath to his old school buddy Surajit. Both were now 40-ish, well established in their respective professions, Somnath in middle management and Surajit as a general surgeon.
Very recently, Somnath had invested in a 3BHK property near Joka Metro, in Gems City. Surajit, who rented an apartment in a congested part of Kolkata, was contemplating buying a home in a gated community in South Kolkata thought it best to consult his school friend. Surajit was confused whether to go it alone or consult a real estate agent. His main hesitation to work with a realtor was that he didn't want to be saddled with paying additional fees.
"The fact is, buyers typically don't pay an agent's commission, sellers do", declared Somnath. "A real estate agent can be a huge help in guiding you through the complicated buying process" he added, "but before deciding whether or not to work with one when you buy a home, consider some pros and cons."
With that, he launched into a lengthy explanation.
"Here are tasks a realtor would do for you…
• Find homes to match your budget and needs, based on their knowledge of comparable home sales in the area, saving you time and getting you the best value for your money.
• Dig up facts on a neighbourhood and share insights you might not have thought to ask.
• Negotiate an offer, including the price and other clauses and contingencies in the purchase agreement.
• Navigate the home inspection, and negotiate repairs or credits with the seller.
• Decipher paperwork that could be filled with complex jargon and terms you don't understand.
• Request and review seller disclosures. You might not know what to ask for, or what sellers in your state are required to disclose, but real estate agents do.
"That leaves me with no choice, but to go through a realtor" pondered Surajit.
"Not really", countered Somnath. "Buying a home without a real estate agent can be a viable option if you're familiar enough with the market such that you know the property's worth. If you're familiar with the seller, for instance or if you're buying from a family member, it might seem silly to hire an outsider to negotiate on your behalf."
"Then again there are other reasons why you might choose not to work with a real estate agent. One, if you're working with an experienced real estate advocate to walk you through the paperwork and offer legal advice; two, if you've purchased multiple properties in the past and understand the process very well. Thirdly, the seller isn't willing to pay the commission for a buyer's agent, and you don't want to pay it either…"
"The last certainly applies to me," chipped in Surajit, "but are you sure that buying with the help of an agent won't cost me extra money?"
"The commission is split between the seller's agent and the buyer's agent", said Somnath. "The seller pays the brokerage fee for both. They might be open to a lower-priced offer if they know they won't have to pay a buyer's agent. If you're buying without an agent, you could ask the seller to lower the purchase price based on the commission saved at their end — but of course, he is free not to agree!"
At the end, Surajit seemed wiser for the conversation. "With a real estate agent I could save time and money, and minimise potential headaches, but if I go without one, I'll need a property lawyer at least, to help me through the complex parts of the transaction. It's my decision now… thanks Somnath!"
Gems City Joka is an upcoming residential gated community project in South Kolkata, which is approved by a leading public bank, Punjab National Bank, as well as India's largest home loan provider, HDFC.
Our marketing partner, NK Realtors, is one of the most reputed real estate marketing agents in Eastern India. Their expert teams help you find the right flat type and assist you through the whole home buying process so that families like yourself can have a smooth experience, from site visit to griha pravesh.
You Might Like...
20 September, 2023

Are you dreaming of a life filled with modern amenities, surrounded...more

30 August, 2023

Kolkata, the City of Joy, is known for its rich cultural heritagemore