Blogs
All about beautiful living
Importance of in-between spaces in a residential township project – Gems City, Joka
27 August, 2022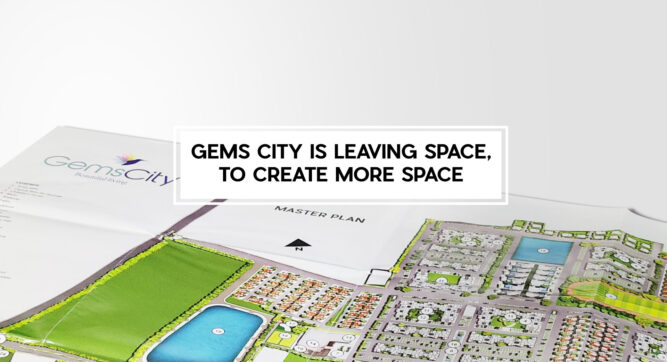 Experience the joy of beautiful living in Kolkata's most sought after residential project, Gems City, a township with every modern amenity. Dozens of acres of apartments, bungalows and towers surrounded by open spaces comprising landscaped gardens, sports arenas, walking, cycling and jogging trails; with all convenience stores and fresh fruit & vegetable stalls inside.
Space as solution
At the cost of seeming superior, one feels like asking, where in the world can you find a better mini township to live than here, in Gems City? More so, after the phenomenon of Covid, when workspaces needed to become more flexible and home-based offices have become more common. Increasing costs of housing too have led to changes in the way dwellings are being designed and built. They have turned us dramatically towards public and communal outdoor areas for leisurely activities and social gatherings; since contrary to what we might think, air is much more unsafe indoors than outdoors.
Importance of proximate public space
The pandemic and restrictions thereof have underscored the need for public and communal outdoor areas like parks and gardens. Fitness and entertainment like clubs and gyms and conveniences like everyday utility maintenance, groceries and medical care too need to be close at hand, within sanitary and secure environs to avoid contracting infections during transit.
Once you begin to live in a self-contained township like Gems City, you will discover the convenience of being a member of a 40,000 sq. ft. premium lifestyle club next door. Its 20+ facilities include a swimming pool, air-conditioned multi gym with steam room, yoga and meditation room and multiple banquet halls. Additionally, there is a party lawn with barbecue area, open-air amphitheatre, basketball and tennis courts, a cricket cum football field and numerous kids play areas. These can be said to constitute the public and communal outdoor areas for leisurely activities and social gatherings.
The link between private and public
Linking a modern township's private spaces to the public and functional buildings or landscapes are spaces termed as 'interstitial' or in-between spaces. Post Covid, these have become extremely important and therefore, under increased management; acting as buffers to private spaces. The first lines of defence, in times of a pandemic. But, where are they?
They are the hallways, waiting areas, elevators, staircases, entrances and transitional zones that weave and bind our built environment together. Though undefined, these in-between spaces are highly functional. Modern urban developers, like Gems Group, foresaw their importance and incorporated them accordingly into their gated township. A visit to the Gems City site will make it evident.
Home… and the world
Good housing demands promoting and implementing initiatives that provide a healthy lifestyle. This is accomplished by not just designing dwellings, but also implementing in-between spaces that link the projects to their immediate surroundings. Entrances, lobbies and transitional courtyards embedded in commercial, cultural and leisure facilities contribute to a neighbourhood's development. In times of a lock-down, their sanitary maintenance is imperative, but they can also be viewed as progressive filters. These elements are open to the public and create high-quality township landscapes.
A gem of a residential project
Then again, passageways, open-air jogging and cycling tracks, an acupressure walk area, landscaped gardens with herbs and weeds are some of the thoughtful additions that have been incorporated by the promoters of Gems City, Gems Group, into their modern, self-contained, residential township.
Gems City's air-conditioned bus service to Thakurpukur, Joka and Tollygunge stations of Kolkata metro railway, as well as a banking ATM and pharmacy are initiatives to encourage circulations that open up to the exteriors and permeable ground floors, while offering instances for communication and socialisation.
You Might Like...
21 March, 2023

When it comes to buying your first home, you can never be too well prepared.more

24 February, 2023

Recovery of construction activity post Covid 19 is ensuring that the real...more