Blogs
All about beautiful living
Top 10 Types of Wood Used for Making Furniture & Construction Products
22 December, 2021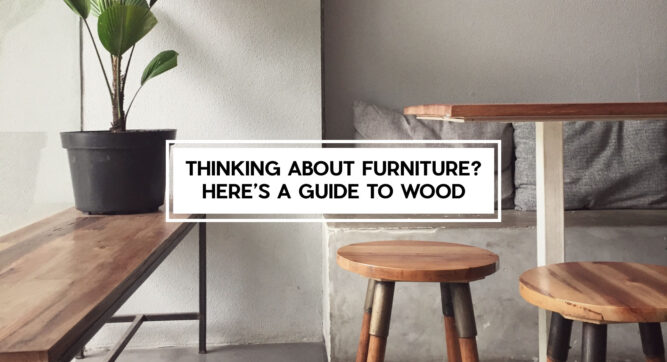 Wood is highly essential to make your house complete in several ways. When it comes to wood selection, it may be primarily for furniture like bed, bookshelf, table or even a shoe rack. But, there are various types of woods used for some elementary construction items as well.
Let's check out some of the best and high-quality woods used in India for making furniture and beyond:
Rosewood
Popularly known as 'Sheesham', it is a very tough wood that maintains its shape and is available even in large sizes. Found in Kerela, Karnataka, Rosewood is exquisitely used for ornamental carvings because of its high crushing and bending strength. The texture is beautiful and most of the common household utilities such as kitchen and bathroom cabinets, dining sets etc can be easily made with it.
Sissolt
This wood is also called 'Shisham'. It is not only durable but also easily seasoned and takes up rich polish. Found in Assam, Bengal, UP etc. Sissolt gives a fine texture to the household furniture and flooring. Using this wood is a valuable investment at home.
Personal safety
An organization is ranked by its facility of employee safety. Drones can help to provide this safety at steady heights and through all hazardous conditions thus, preventing the risks that occurred at the construction. By use of drone video cameras, workers can remain safe at the construction site such that none of them can also conspire or tamper with essential equipment.
Satinwood
A very robust and durable wood also known for its high gloss finish and attractive texture. This robust variety of wood is found mostly in southern and central India. The wood gives a flawless touch and hides even minor imperfections. Houses made with this wood need no such cleaning. Hence, it is a wood of little maintenance with more durability and desired finishing look.
Teak wood
Teak wood is popularly knows as Sagwan wood in India. Probably known to be the best kind of wood to make any kind of home furniture or construction, teak is highly fire-resistant and durable. It looks very attractive and after polishing, it is unaffected by white ants and dry rots. This makes it expensive. Also, the lack of shrinking and reduced metal fastening corrosion makes teak superior over any other wood in both central and southern India. After polishing, this wood takes a rich brown color and is almost unaffected by water.
Sal wood
Primarily found in Bihar, Uttar Pradesh, Madhya Pradesh etc., Sal wood is both durable has tensile strength. It is a popular choice for making flooring as well as musical instruments. It is also resistant to the attack of fungus, insects etc. It is also useful in making small pieces of furniture that provide strength and support to other sturdy structures.
White cedar
Popularly known as 'Marandi wood', it is mostly imported from Malaysia. Being lighter than other kinds of woods, it is not only resistant to decay and termites but also can be used to make wooden accessories. The texture is light soft and uniform, also, this wood requires less maintenance.
Deodar
It is a very sturdy, rot-resistant building wood material whose grains are fine and take up a deep polish. Deodar is mostly found in Punjab and Uttar Pradesh and is immune to water and insect decay providing a longer self-life.
Jackwood
It is a compact, easy-to-work and finely grained wood especially found in Kerala, Karnataka, Tamil Nadu etc. Jackwood has a good finish and can be easily carved and designed to make new furniture. This wood also has an aesthetic appeal. It can be used to make furniture, cabinets etc.
Mulberry
A very neat finish wood, Mulberry can be easily carved to make beautiful pieces of furniture and floors. Being tough and elastic, it too gives an aesthetic appeal to the furniture and the white color range helps to obtain a desired finish of the furniture. Apart from small pieces of furniture, Mulberry can be used to make turned objects and fence posts.
Mahogony
A very strong and durable underwater wood is mainly found in Bengal, Assam and Kerala. The glossy texture of the wood easily absorbs paint giving an elegant glossy finish to make the furniture look perfect. It does not decay underwater and hence is a good construction material for houses situated nearby waterbodies.
You Might Like...
21 March, 2023

When it comes to buying your first home, you can never be too well prepared.more

24 February, 2023

Recovery of construction activity post Covid 19 is ensuring that the real...more