Blogs
All about beautiful living
What size apartment is right for you?
10 August, 2019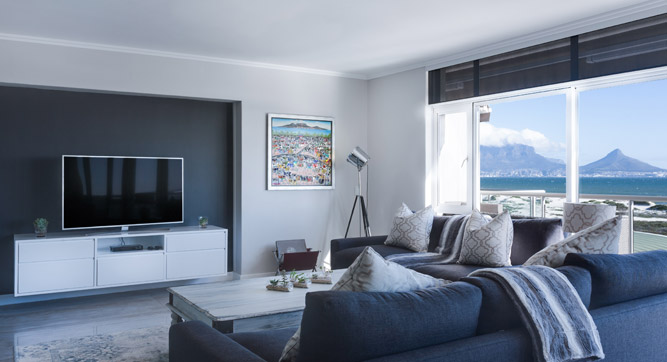 How much space do I really need at home?
This is the first question home buyers ask themselves. Should they get a 2 BHK or a 3 BHK? Do they need bigger bedrooms or a large living room? Should they keep a spare room for grandparents and visitors? Are they buying a home for some years or for the rest of their lives? Should they prefer apartments with a storage room or can they find a place for all their belongings? Answers to these questions help home buyers decide whether they need a 2, 3 or 4 BHK apartment.
Typically, families are of 3 kinds – nuclear family with husband, wife and children; couple with children and in-laws; and young couples without children. Real estate developers are conscious of the needs of families and design homes keeping these needs in mind.
Usually, couples with one or two children find it suitable to live in 2BHK apartments are in the range of 450 to 650 sq. ft. carpet area. This gives you enough space for two comfortably sized bedrooms, a balcony or two, a large living / dining area and maybe another common bathroom.
For larger families, with in-laws, 3 BHK apartments are the right choice as they are large enough to accommodate the goings-on of more people, with at least 3 washrooms and a spacious living area. A medium-sized 3 BHK apartment would range from 650 to 900 sq. ft. Sometimes, couples with one or two teenage children will prefer to buy a 3 BHK apartment, keeping future needs in mind.
Often, homebuyers are planning to have children after purchasing a new flat; if you are considering something similar, then you should keep the following things in mind – think 10 years in the future, look for a property with ample open space and an apartment with good ventilation.
In Kolkata, young couples prefer to raise their children in residential apartment projects in Thakurpukur, Joka and nearby areas of South Kolkata. The area has ample affordable living projects and many are upcoming in and around the area.
At Gems City near Joka Metro<, we take care to accommodate all your needs. We have many variations of 1, 2 and 3 BHK affordable flats – with attached washrooms and common ones, with single or double balconies and even options for larger living rooms. Of course, we also offer parking spaces and there is always a lot of open space for your children to enjoy a truly memorable childhood. Situated near Joka Metro, Gems City is one of the regions' most affordable real estate projects, with all the conveniences like ATM, bank, pharmacy, convenience store, creche, school and a lifestyle club with pool, theatre and a restaurant too!
You Might Like...
20 September, 2023

Are you dreaming of a life filled with modern amenities, surrounded...more

30 August, 2023

Kolkata, the City of Joy, is known for its rich cultural heritagemore