Blogs
All about beautiful living
Opt for a Better Living Accommodation in Kolkata
6 July, 2020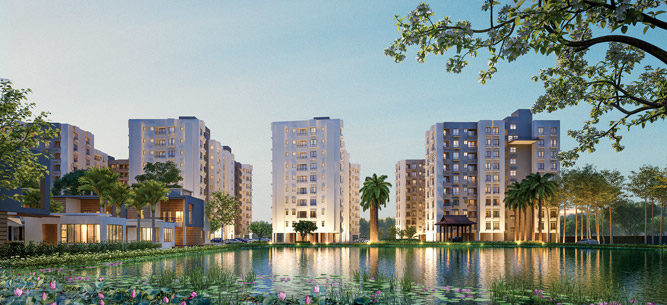 Change has been the pioneer of human evolution on the face of the earth. The very urge to have a better life gets derived from the need for change. Without timely changes, we would not have even a roof above our heads. However, the need for change is not recognized by many until it is too late. For this reason, many of us lose the opportunity to have a better living accommodation is utterly essential for us.
The way we change our clothes to maintain cleanliness and hygiene is beyond the reason to look good. Similarly, owning a home is more than just a place to rest your head every night.
Here are a few facts that clearly states the benefits of change for better living accommodation
To explore greater possibilities
To discover our real abilities, we must keep exploring our limits so as to get new and advanced opportunities in every new place that we move into. There are possibilities of getting something better always. In our lives, our faiths are prevented at every point of living. While moving to a new place, there are possibilities of shifting out from our comfort zone as various cities come across with their varied socio-economic status. For instance, there are affordable 1BHK, 2BHK and 3BHK flats in Thakurpukur in Gems City for sustainable living.
A safe and friendly localized community for kids
Each day of life brings a new challenge or changes something. It may be good or bad, depending look towards that change. Lifestyle is a crucial factor any day while settling into a new place. In this modern world, after stepping into the 21st century on the earth, each and everything is updating and upgrading, be it a human being or a tech device.
Gems City offers not only the best friendly environment but also a place where your kids will feel safe and happy to be shifted. A modernized society that is upgraded as per the norms of an advanced lifestyle let kids thing better and live contentedly.
The social and economic status
There are various upcoming housing and residential projects in Kolkata. Out of these, Gems City property sale is the best option that one can cling on to. Its developmental status plays a major role and offers good growth opportunities to come up with a homely society. Not only a better future but also creating a better today is its motto. Gems City offers a stable socio-economic environment other than any ordinary residential project in Kolkata to make life more convenient and easier.
Affordability
The cost of an apartment comes in mind first while thinking of a better lifestyle. Gems City offers the best affordable living in South Kolkata. So, it is a golden opportunity for any inhabitant in Kolkata to find a modernized society for living with affordable flat rates. Apart from other bungalow projects in Kolkata, Gems City property can never exceed one calculative budget owing to the better lifestyle options it offers to its residents. Not only reasonable rates but also the quality of accommodation is better for you and your family. The provided space, designing of the architectural patterns, and comfortable sustainability are a few more positive sides to experience in Gems City.
The opportunity of living with near and dear ones
Every person on earth, dreams of staying with close family members such that they can not only spend time but also all of them can experience better lifestyles. Gems City gives you that opportunity of staying close with our dear ones. There are options of staying in 1, 2, 3BHK apartments along with beautiful bungalows, depending upon the family size, one can avail a home of their choice. The beautiful 50 acres of land in Gems City allows you to shift along with your friends and dear neighbors to enjoy a better living experience. 
You Might Like...
20 September, 2023

Are you dreaming of a life filled with modern amenities, surrounded...more

30 August, 2023

Kolkata, the City of Joy, is known for its rich cultural heritagemore