Blogs
All about beautiful living
Choose your home loan tenure wisely
27 July, 2022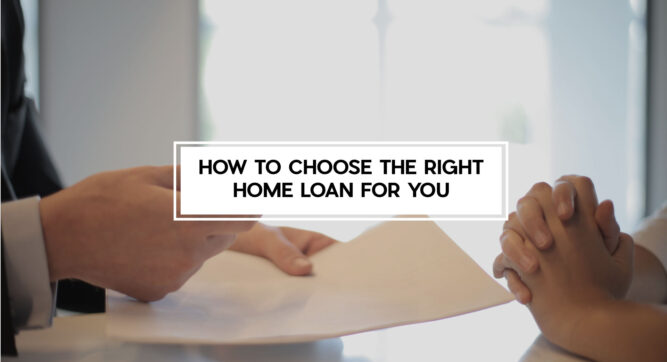 Worried about your home loan tenure? All you need to do is be a smart investor and choose your home loan tenure as per your needs. Banks are now providing long-term home loans; this not only benefits the lenders but also relieves the borrower from hefty EMIs. However, they end up paying more interest over the principal.
On the other hand, home buyers who opt for a shorter home loan tenure end up paying very large EMIs. This can be the biggest factor affecting your CIBIL score. Hence, you must always maintain a balance between tenure and EMI when you apply for a home loan.
Choosing a home loan tenure without understanding your financial capacity can lead to defaults, and delayed payments. In this article, we will clarify all you need to understand about repayment capacity and how to intelligently choose your home loan tenure.
Monthly earning
Perhaps the most important factor that affects choosing your home loan tenure is your monthly earnings. Buying a home can very well take out a major chunk of your monthly income. Based on your monthly income, you need to decide how much you can afford to give away as the home loan EMI.
Go for a shorter term if you earn enough to manage the household expenditure as well as save enough for your family's future. As a result, you will finish up the repayment quickly enough to cherish your life further. However, if you do not want to struggle with your other expenditures then you should opt-in for a longer tenure and have a minimal effect on your life.
The percentage of down payment
Lenders generally finance up to 80-90% of the property value. The rest of the amount goes as an upfront down payment to the property seller. And on top of that, the home buyer also needs to pay a registration cost and legal fees to own the property. Hence, this amount needs to be settled in cash.
You may choose to pay more than 10% as the down payment to the property. As a result, the home loan repayment burden gets reduced along with the EMI rate. This also helps to reduce the interest levied on the property loan.
Borrower's age
One of the most vital factors that affect choosing a home loan tenure is the age of the borrower. Young home loan borrowers have better prospects in terms of their professional careers. Thus, a young home buyer can bargain and go for long-term tenures on home loans which in fact decreases the EMI amount.
In turn, a middle-aged borrower will be given a loan for a shorter period of time. As a result, it will increase the EMI cost comparatively.
Home loan interest rate
The rate of interest available to get a home loan massively affects the repayment duration choice. The home loan interest rate is generally applicable annually. If the home loan rate is very high, borrowers would like to repay the loan as quick as possible. However, if the interest is reasonable, home buyers prefer long-term repayment goals.
You may use this free home loan EMI calculator and choose your home loan tenure as per your needs.
Retirement period
If you want to avail and home loan and lead a peaceful life at the same time, you should consider your service limit till you get retired. Late retirement means you can work and earn more with time and choose to pay off the debt with ease. So go for long-term home loan repayment goals. But, if you are nearing your age to retirement, you must go for a shorter repayment period.
Hence, always keep this in mind before going for a home loan.
The Property
Last but not the least, the property itself plays a major role in deciding the home loan tenure. Often our dream house costs us more than our capacity. As a result, you either end up paying higher EMIs in a short period or higher interest rates in the long run.
You need to choose your new home with care and understanding of your financial capabilities. Many people buy flats for investment purposes. But remember, banks do not provide home loans for second-hand properties and beyond.
You Might Like...
22 July, 2022

Celebrate patriotism by giving your home a new look this Independence Daymore

27 June, 2022

Yoga must be a daily exercise for a healthy body and mindmore