Blogs
All about beautiful living
Life Line of Hope: Joka's Gems City welcomes 1st phase of Kolkata Metro Line 3
23 September, 2022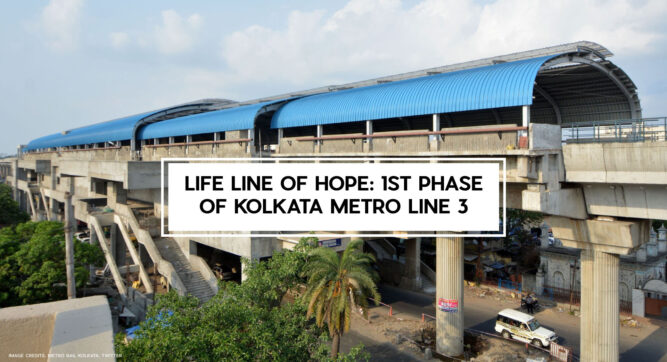 History has it that Behala and its surrounding areas which are a part of present-day south Kolkata are 800 years old – nearly 500 years older than Kolkata city itself! In an earlier blog-post in the Gems City website you will be enraptured to read the fascinating story about the history of this area, which is one of the oldest parts of south Kolkata yet where the old jostles with the dazzling new every day.
Centuries before anyone had even heard of 'Calcutta', the rivers and their courses were different from what they are today. The Hooghly River did not flow the way we see it now. The narrow, trapped ditch that we call 'Adiganga' used to be the main thoroughfare to what later became the major port and business district destinations of the Strand and Dalhousie Square. The waterway took a sharp turn at Chitpur and moved on towards Kalighat, before terminating at the Bay of Bengal.
Behala was a bustling hub as pilgrims on their way to Kalighat or further on to Gangasagar, had to pass through it. Due to easy access to the river, business and commerce flourished … and with it, the financial condition of the people living in the area. Wealth flowed, and the waterway provided the people of that time with their principal mode of transport.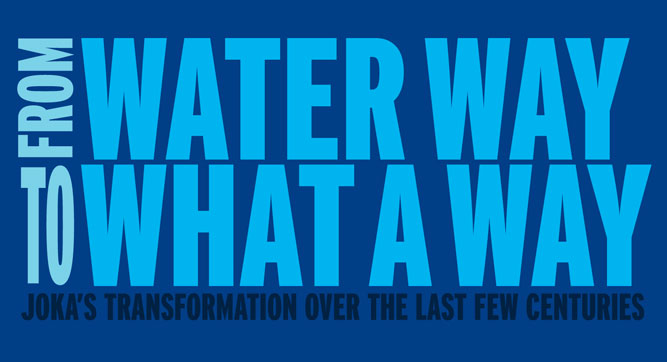 Fast forward to the present: On 15th September, 2022 the trial run for the first phase of the latest Kolkata Metro Railway line 3 – from Joka to Esplanade – took place in the present-day megapolis of Kolkata. The stretch in question is from Joka to Taratala – close to Joka's Gems City, south Kolkata's most sought after township. The stretch has been fully constructed and electrification is complete as we speak. Testing trials are underway from Joka to Taratala using old decommissioned Metro rakes. Once the Kolkata Metro Railway authorities are fully satisfied, brand new air-conditioned Metro rakes will carry passengers on this state-of-the-art urban transportation facility. The route will be over ground on viaducts till the Maidan, after which it will go under the ground up to Esplanade Metro station.
What a sea change from the waterway route of centuries gone by! Now, people between Joka, Thakurpukur and Behala will travel by a combination of high-speed elevated and subterranean pathways towards the city's central business district. The 6.5km Joka-Taratala section is headed for a soft launch with the one-train-only system (without signals) around October this year, but it will take the Metro line more than a year to add the crucial 2km till Majerhat.
Behala Chowrasta, a planned station on this Kolkata Metro Railway Line 3, is under rapid construction. It is also an elevated station, and will have side platforms. It is due to open in the first phase of this line and will be part of the route destinations to be launched in 2022.
Kolkata Metro Railway Line 3, also called the Purple Line, is being built by Rail Vikas Nigam Limited. When completed, it is estimated to span 15.246 kilometres from Joka in the south, to Esplanade in the north, with an extension of 3.39 kilometres to Diamond Park from Joka. It will connect Kolkata Metro Line 1 at Park Street in central Kolkata and run in parallel up to Esplanade in central Kolkata where it will connect Kolkata Metro Line 2. Stations on route will be Diamond Park – IIM – Joka – Thakurpukur – Sakherbazar – Behala Chowrasta – Behala Bazar – Taratala – Majerhat – Mominpur – Kidderpore – Victoria – Park Street – Esplanade.
With the much awaited Durga Puja just around the corner and Kali Puja soon to follow, it is indeed a fortuitous time to launch this first phase of Kolkata Metro Line 3 for residents of and visitors to south Kolkata's most happening area of real estate growth – Joka – driven by residential projects, civic amenities and commerce. Echoing anticipated sentiments, the General Manager of Metro Rail had this to say, "The Joka-Taratala Metro will be our Kali Puja gift to the city…" How heart-warming (or shall we say, what a boon) for residents of and visitors to one of south Kolkata's historic areas and Joka's Gems City, to hear these words.
Just when Joka and adjoining areas of Behala are experiencing such a booming growth and with it concomitant transportation issues, here comes a fast forward solution to the future!
You Might Like...
20 September, 2023

Are you dreaming of a life filled with modern amenities, surrounded...more

30 August, 2023

Kolkata, the City of Joy, is known for its rich cultural heritagemore