Blogs
All about beautiful living
Live close to the best hospitals in South Kolkata
5 February, 2020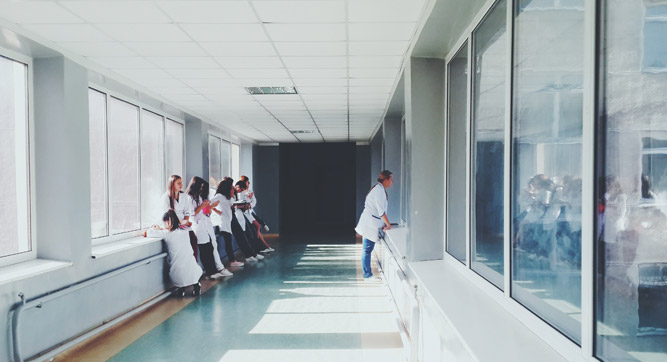 Every day, hospitals get hundreds of emergency calls. Patients often suffer a great deal because they do not live close to a hospital or large nursing home. During such severe emergencies, every second matters and any delay can be fatal. Living close to hospitals is a great advantage and can even be the difference between life and death during such situations. For this reason, Gems City has been planned in such a location in Joka so that hospitals can be swiftly accessed during emergencies.
Gems city offers a modern lifestyle which not only entails essential amenities but also has key hospitals of South Kolkata within its proximity. This is one of the key reasons that make Gems City the most ideal residential project in South Kolkata for the retired and elderly people. Besides, it has on-call doctors and dieticians to monitor your health whenever required. On top of that, Gems City is the most popular affordable housing in South Kolkata to have ambulance service for its residents 24X7. Let us have a look at the key health care institutions around the residential housing of Gems City.
Searight Hospital
Located in the Bakrahat Road, Thakurpukur, the Searight Hospital & Welfare Society is a government hospital. It has a variety of specialized doctors and general physicians to address health issues. The Searight hospital is just around the corner of Gems City that offers quality treatment to its patients within a minimal budget.
ESIC Hospital
Another famous government hospital in South Kolkata is the ESIC Medical College & Hospital, located just a 5 minute drive away from Gems City. Accredited under the Ministry of Labour & Employment, the ESIC Hospitals have been serving the families of various employees for decades. So, if you earn ESIC facility from your workplace and want an affordable living in South Kolkata. Gems City is just the perfect choice for you.
Bharat Sevashram Hospital
Located in the Diamond Harbour Road, Joka, the Bharat Sevashram Hospital is one of the most renowned hospitals in India that has been serving humanity for over a century. Founded by Acharya Shreemat Swami Pranavanandaji Maharaj, it offers a wide range of health services from general checkups to critical surgeries to C.T. scans. From Gems City, it is just a mere 16 minute drive away.
BMRI Hospital
The BMRI Hospital near Thakurpukur 3A bus stand is also close to the housing project of Gems City. Incorporated in the year 1999, it has been treating patients with various mild and severe diseases. It is a multispecialty hospital, located just a 13 to 15 minute drive away from Gems City.
Naturopathy Hospital
It is one of the most renowned ayurvedic treatment centres in South Kolkata. Known for curing diseases like arthritis and rejuvenating nervous systems, the Naturopathy hospital is located very close to the housing complex of Gems City. Numerous elderly residents visit the Naturopathy hospital daily to have their acute health conditions addressed.
Thakurpukur Cancer Hospital & Research Centre
The Saroj Gupta Cancer Centre & Research Institute, commonly known as the Thakurpukur Cancer Hospital also adds to the number of reasons to buy an apartment in Gems City. It is one of the most popular cancer research centres in India, let alone in Kolkata. Cancer patients around the world visit the hospital to have proper treatment from expert cancer doctors.
If you are planning your stay after retirement in South Kolkata, Gems City is just what you are looking for. It is also ideal to live with your elderly parents who need proper care and support to lead a comfortable life – there is a lot of open space, high-speed lifts, an ambulance service and doctor's chambers too. With all the necessary amenities one can dream of, Gems City has to offer 1 BHK, 2BHK, 3BHK apartments and bungalows with a truly beautiful living environment that complements your aspirations and needs.
You Might Like...
20 September, 2023

Are you dreaming of a life filled with modern amenities, surrounded...more

30 August, 2023

Kolkata, the City of Joy, is known for its rich cultural heritagemore