Blogs
All about beautiful living
Retire comfortably – at Gems City
4 July, 2019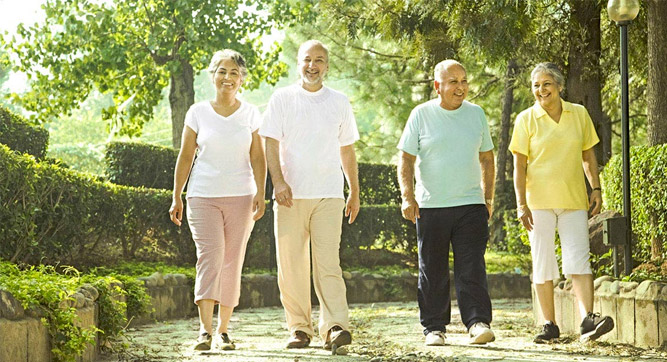 Are you planning on buying a retirement home even before you retire? If yes, it is necessary for you to know some basic aspects of purchasing a perfect home. Even though you have plenty of time before you retire, there's no better time than the earliest, to arrange your retirement housing. Buying a home before, rather than after you retire, has too many benefits. Like financial security, maximum consideration and having more time gives you more options to choose from, you need to look for a place that has every facility and luxury required to make your living as comfortable as possible. So here are some factors that you must consider before finalizing the dream house after your retirement.
Location:
The location of your home is very essential as it plays a very significant role in your lifestyle. People, who are aging, preferably will choose a location that is closer to health facilities, have good connectivity with the city, and is peaceful, most importantly is safe. In a city as traditional as Kolkata, there are upcoming residential projects which are sated with all the modern facilities. These real estate plans are focused on providing luxury for the residents, which could be a better option for a comfortable home than one of these. The projects are well designed and fall into the affordable living segment.
Mobility:
Make sure you check for the mobility at the place you wish to live in. It is not necessary that you will be able to drive by yourself forever. Instead, you need to be sure about what all places are there at a walking distance and if there is public transportation available or not. You need to pick a place that provides you a hospital facility nearby, someplace to relax peacefully, an activity area in the reach and also grocery stores within walking distance.
Cost of the house:
One of the most important factors to consider while buying a house for your retirement is your financial situation. If you are considering buying a house that is luxurious and affordable at the same time, Gems City offers a convenient and secure partnership with authorized banks.
Amenities:
A primary consideration for senior citizens are amenities like lifts, grocery stores nearby, parks, healthcare center, and all other emergency services.
There are some specific features you need in the house that you are planning to buy. Finding a home that checks all the boxes isn't easy. Talking about a residential project that is well-planned and offers incredible comfort and endless amenities, that too at an affordable rate, Gems City is most promising residential project in South Kolkata.
You Might Like...
20 September, 2023

Are you dreaming of a life filled with modern amenities, surrounded...more

30 August, 2023

Kolkata, the City of Joy, is known for its rich cultural heritagemore