Blogs
All about beautiful living
Types of Sand Required to Make a Building Rock-Solid
18 March, 2021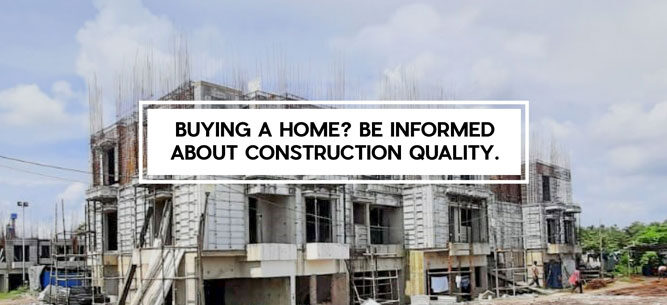 Sand is one of the most vital ingredients that make a construction building strong and tenacious. There are various types of sand that are used extensively along with gravel during the construction of any building.
Being a widely acceptable wall reinforcement material, sand can be easily compressed. For any kind of flooring or grounding, it should be mixed with other materials in the right proportion so that it can fetch desired results. The key factor regarding choosing the sand for building construction is to have a check on the proportion of rocks and other impurities present in the sand. More of them make the sand less stable and resistant.
We shall now look at the various types of sand used in the construction:
River Sand
This kind of sand is usually found near river banks and streams. It is a fine quality white-grey sand used in concrete and masonry work. It can also be used for plastering, brick-works, RCC etc. This sand has a better grain shape with a smooth texture and demands less moisture since water is already trapped within its particles. It consists of 5-20% of silt content and is also budget-friendly.
Concrete Sand
It is a type of sand made from crushed concrete with a mixture of asphalt and cement. It is crushed in the quarry and filtered to remove large rock fragments. Mixing sand and water with it reduces its coarseness and is used in levelling base layers, constructing walking paths etc. Since the grains of this kind of sand is small, it can be used to construct softer pavements. It provides fundamental rigidity to the base of a building. When mixed with cement and water, the solid mass can be used to fill the voids between coarse aggregates.
Fill Sand
As the name suggests, this kind of sand is mainly used for filling. It is a combination of sand grains and aggregates and is a primary base material for laying concrete, filling large holes, paving etc. Its vital property of showing compassion makes it an unbeatable base material for building construction. Also, while construction in wet areas, fills sand is a lot more advantageous as it acts as a backfield to solve drainage problems around septic tanks.
Coarse Sand
The most common type of sand used in constructing buildings in India is coarse sand. It can easily be mixed with water, aggregate and even cement to form large concrete structures. Coarse Sand is ideal for bedding pipes and septic systems, as a base material for concrete slabs or concrete pavers, traction sand for roads and sidewalks, and mixing with topsoil and mulch to create a top dressing material for planting lawns.
Utility Sand
It is a construction-related sand produced from industrial quads of high quality. Its excellence quality of compaction and better mechanical features make it a branded construction material. It can also be used in corrosive environments as they do not easily react. The presence of 100% natural minerals in its uniformed grain shaped provide long-lasting stability and durability to the building.
Pit Sand
It is best used for constructing buildings for its superior binding property. Usually found, 2-3 metres underground, pet sand is a core sand type that is obtained naturally from deep pits. The outstanding binding properties of these sand grains is due to the absence of salts and their non-reactive nature with the atmospheric moisture. The grains are sharp, angular, rough and coarse appearing "red-orange" for the presence of iron oxide in it. Buildings made with this sand have better strength and rigidity.
Fine Sand
The most popular sand used in plastering walls that offers a top-notch finish to each corner of a house internally is fine sand. Its fine particles make the walls smoother and stronger from the core. As a result, it holds wall colours more prominently for years. However, fine sand is used with coarse sand to make the walls more concrete and withstand heavy building structures.
M-Sand
It stands for manufacture sands which is a sand type used in construction in India. It is manufactured in the factory and plays a substitute role for the river sand for complete construction. It is demandable good quality sand which is always required for any kind of construction. It is prepared by crushing and hard-granite for which the transportation cost of drinking the sand from river beds, gets reduced. The angular sand particles are responsible for its strength and increase its water demand which can further be compensated by adding cement content. Being artificially manufactured, it is devoid of sealed and over-sized materials and impurities. It is easily available in the market and is known to provide better durability and high tensile strength to the concrete. It also eliminates construction defects and is cost-effective sand in India, available for construction.
Gems City is one such residential complex is Kolkata that has used the right sand at the right place and for the right work. It has a range of uncompromised quality construction of 1BHK, 2BHK, 3BHK and affordable bungalows.
The apartments and bungalows in Gems City are designed in such a way that brings in good vibes and positive energy. So, decorate your home at Gems City by keeping the Vastu intact.
You Might Like...
27 May, 2023

"You can certainly buy a house without a real estate agent,more

18 May, 2023

Welcome to 'Take a closer look' with Gems City – in this series of blogs...more