Blogs
All about beautiful living
Which Location to Prefer While Buying a Flat in South Kolkata?
3 June, 2019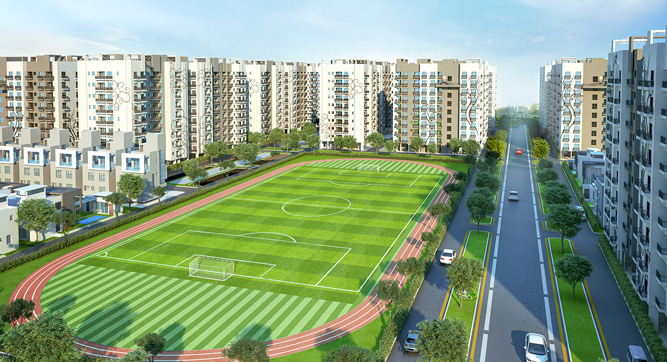 The growth of the real estate market in the capital of West Bengal is currently at a boom, investors and home seekers are fishing blindly for opportunities. Locations around the outskirts of the city are emerging rapidly as the real estate market has become a lucrative investment. These fast-paced development projects, located in areas which have good connectivity are proving to be dream houses for many residents. Growing residential apartments in south Kolkata have already grabbed a lot of attention of real estate investors and home seekers; this has turned out to be another specialty of the city.
Joka, in South Kolkata, is mainly known for having some of the most premier educational institutions of the country located in the area, like IIM, Indian Institute of chemical biology, lady Brabourne and Jadhavpur University. Also, a number of premier schools, hospitals, and shopping malls are located in south Kolkata. Many affordable new residential apartments in south Kolkata are paving their way up. If you are planning on investing in real estate in Kolkata or to buy the house of your dreams, listed below are some of the best locations to buy flats in south Kolkata:
Narendrapur:
There are a number of new residential projects which are located in Narendrapur;since this location has good connectivity and access to basic infrastructure, real estate investors are pretty much interested in buying flats in this area.
Garia:
Garia is a perfect blend of tradition and modernization, it is also very well known for real estate development. In this area, there are a number of new residential projects where, you can find houses for sale in south Kolkata.
Tollygunge :
There are a lot of new residential projects newly developed in this beautiful area. Tollygunge is the center of Bengali film Industry, known as Tollywood. It is located near lake gardens and golf Green which makes it even more beautiful.
Thakurpukur:
This area of south Kolkata is located very close to the metro station, so it has good connectivity with the city. It is situated in a very peaceful environment and has all the required amenities available nearby. Some very well designed residential projects are developing near this area, out of which the most promising is Gems city. It aims at providing the residents with every possible facility.
Joka:
The real estate development at Joka in a short period of time is commendable, it is considered to be the best possible location to buy a flat in south Kolkata because of its connectivity with all the prominent areas. The most beneficial development in this area is the metro route construction, it is estimated that the upcoming metro line will completely modify this area of the city. Not only this but also Joka is totally free of the regular public works issues like water-logging, drainage problems or law and order issues, which makes it even more desirable place to live in. There are some really attractive residential projects that are coming up near Joka; if you are looking for an urban lifestyle and luxury living home, with every modern amenity and that too at an affordable price, Gems city is the perfect project for you.
These are some of the best locations where you can find the best residential apartments in south Kolkata. Choose the location that fits you, keeping in mind its connectivity with the city, transportation facilities, distance from your workplace, market areas available and also the educational institutes and hospitals that you prefer.
You Might Like...
20 September, 2023

Are you dreaming of a life filled with modern amenities, surrounded...more

30 August, 2023

Kolkata, the City of Joy, is known for its rich cultural heritagemore