Blogs
All about beautiful living
Live freely in Gems City when you have an on-call doctor to serve you
27 November, 2021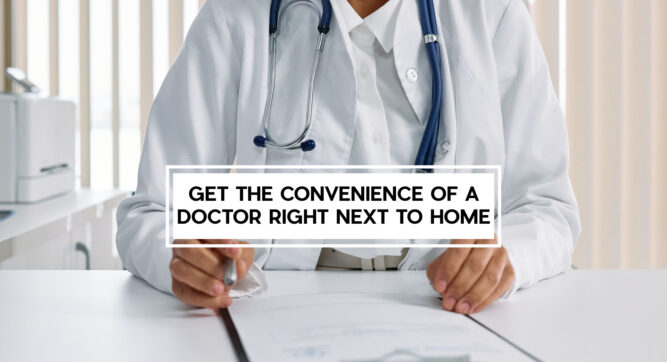 Homebuyers nowadays pay more attention to the medical facilities available at the residence rather than luxury amenities. It is important for not only the elder members in a family but even for young residents to reside without any medical hassle throughout their lifetime.
For this reason, Gems City brings to you the most affordable living community in Joka with an on-call doctor facility. This on-call doctor facility in Gems City acts as one of the most important deciding factors for homebuyers to opt for living in this community.
Let us have a closer look at the key benefits that are entailed by the availability of a 24/7 on-call doctor at home:
Medical convenience
A medical condition that may not require hitting the hospital straight away but needs special attention can be easily sorted with the help of an on-call doctor. The convenience factor plays a major role in the case of elderly family members who face challenges to visit a doctor outdoor. In Gems City, the convenience factor during a medical condition does not stop just here as the well-reputed hospitals in South Kolkata are all well connected to and Gems City. In case the medical ailment is beyond the capacity of an on-call doctor, you will have a lot of renowned hospitals around to get admitted to.
Lower re-admission rates
Studies say that having a doctor next door reduces the chances of getting readmitted to hospitals during long-term ailments. This is mainly because most hospital emergencies can be treated before getting aggravated if you have an on-call doctor. As a result, people like to be under the medical supervision of a dedicated on-call doctor when they are undergoing a serious medical condition or even during their 60s and beyond.
Doctor-patient bonding
Besides having a strong doctor-patient relationship, a house call doctor can have dedicated attention towards their patient. As in the case is doctor clinics, doctors are unable to listen carefully to what the patient or their family has to say. This happens mostly due to the long queue of patients waiting to be served. On the other hand, a visiting doctor at home has all your attention and does what is required to fully check the patient without any rush.
Dedicated attention
As we have already said above that the rush within the home buyers is negligible during the end as compared to the rest of the year, you get some extra time to choose among the options. On the other hand, during an on-season as the time in hand is very less, you need to close the deal very quickly before the house is taken away by some other home buyer. Hence, choose to buy a home now so that you can have ample time to decide with your family about your requirements and wants.
No exposure to other sick patients
While the coronavirus pandemic is at large, it is more important to stay away from other sick patients than to have dedicated attention from the doctor during the check-up. As elder people and weak patients already have the tendency to catch the virus more likely, it is best to have a doctor visiting you than the other way around.
Say goodbye to anxiety
Whether you have a serious ailment or not, having a doctor next door really helps you to live without worries. Moreover, during emergency conditions, it is hard to wait for an ambulance to arrive and reach a doctor who is already occupied with other patients. During such an adverse moment, an on-call doctor is extremely essential.
You Might Like...
21 March, 2023

When it comes to buying your first home, you can never be too well prepared.more

24 February, 2023

Recovery of construction activity post Covid 19 is ensuring that the real...more